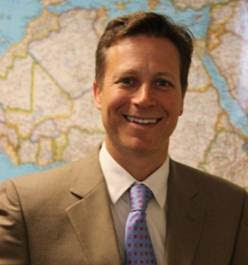 As you know from your own work to bring new energy to Africa, we're in the middle of events season. Several high-level events focused on the African energy space are taking place now, or have recently concluded, including the World Economic Forum (WEF) meetings in Kigali, African Utility Week, the African Development Bank (AfDB) Annual Meetings, the Global Off-Grid Lighting Association (GOGLA) Annual Meetings, and this week, the Clean Energy Ministerial.
The Power Africa team has capitalized on these opportunities to make new connections and advance vital transactions. While in Rwanda for WEF, for example, Power Africa helped move two mini-hydro projects forward, and visited several communities where we--and you--are making a difference. > Read More
---
It's not lack of interest, lack of options, or even lack of money that make energy deals in Africa so challenging to pull off. Often, all three issues need to be tackled in order to create bankable projects ready for investment. To help our partners move transactions forward and deliver more electricity across the continent, Power Africa now has three new resources related to power project financing. > Read More
---
How solar entrepreneurs are improving lives and powering a continent - Running a home and managing a business without access to electricity can be quite challenging. But the Nyirahategekimana family doesn't have to wait for the national electricity grid to power their lives. > Read more
---
More than 2 billion people in the developing world live without access to reliable energy, or rely on expensive and often dangerous sources like kerosene and diesel. But there's hope for change in Africa, as small-scale solar power companies are providing new and clean electricity to millions. Power Africa, through a new investment via the Overseas Private Investment Corporation, is giving a boost to this critical market.> Read more
---
Read the latest global media coverage of Power Africa, our partners, and the African energy sector. > Read More
---
Track power projects as they progress through the development pipeline. >Download for your ​Apple device.
---
Power Africa's Annual Report highlights the progress made in the second year, lessons learned, and the roadmap to a brighter African future. > Download the Report
---
Power Africa's Toolbox, now online, provides the resources needed to unlock the power and opportunity of sub-Saharan Africa. > View the Full Toolbox
---
Power Africa's growing photo gallery, with entries from our recent photo contest, features the work of our partners across sub-Saharan Africa. Explore the Gallery