Home
» Vacancy Announcement: USAID Accountant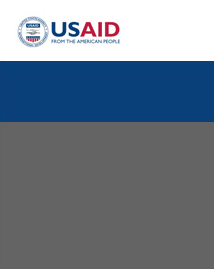 (26k) vacancy
AMERICAN EMBASSY BELGRADE
United States Agency for International Development (USAID)
Announcing an open position for
Title: USAID Accountant (1 or 2 incumbents)
OPEN TO: All interested candidates
POSITION: USAID Accountant, FSN-10
OPENING DATE: May 27, 2016
CLOSING DATE: June 3, 2016
WORK HOURS: Full-time (40 hours per week)
LENGTH OF HIRE: Permanent positions
NOTE: Second position is pending need/funding possibility. Short listed candidates' applications will be placed on file/on-hold and used for the second Accountant position if needed.
Major duties and responsibilities:
The Accountant (USAID) position is located in the USAID Serbia.  The incumbent provides full financial management services to Serbia and to some countries included in the Middle East Regional Program in Frankfurt, Germany.
The incumbent serves as the primary point of contact and accounting specialist responsible for analyzing, evaluating and coordinating all accounting matters for a portfolio of USAID/Serbia and some countries included in the Middle East Regional Program in Frankfurt, Germany. The incumbent is responsible for reviewing contracts, grants, other obligating documents and other commitments in various stages of project's progress.  The incumbent maintains continuing dialogue with the Mission's DO teams and project officers to ensure the accuracy and integrity of USAID's financial position.
DUTIES AND RESPONSIBILITIES:
A.  PROJECT ACCOUNTING RESPONSIBILITY     
1.         The Accountant's primary responsibility is to review and evaluate the consistency and soundness of projects' financial transactions, and to interpret the financial data and create useful information that supports managerial decisions for USAID/Serbia and MERP countries when needed.  In that capacity, the incumbent:
-          Develops a comprehensive and profound understanding of projects in his/her assigned portfolio to effectively analyze, evaluate and coordinate accounting procedures and actions.  Reviews and analyses various project documents to develop a detailed understanding of project purposes as reflected in the Project Paper, Project Agreement and Budget Annex.  Applies his/her knowledge in reviewing and evaluating proposed activities and in determining their conformity with the project-established intent.
-          Develops a comprehensive and profound understanding of the myriad of laws, regulations, procedures and authorities within which USAID projects operate.  Applies his/her knowledge in reviewing and evaluating proposed financial actions to insure their validity and conformity with applicable laws and authorities, and to recommend approval or necessary corrections/modifications.
-          Designs and directs the establishment of effective control mechanism and procedures to insure the accuracy, consistency and timeliness of project accounting activities.  Such mechanisms/procedures relate to the obligation, earmarking, contracting and paying documents prior to posting; the posting of the fiscal information; reconciling the Mission's financial records with the Department of the Treasury and the US Disbursing Office; and the preparation of various accounting reports.
-          Regularly reviews and develops measures for streamlining accounting procedures to speed processing times, insure the accuracy of accounting reports, etc.
2.         Provides Project Officers with information and guidance regarding the formulation and modification of budgets and transactions, measures for tracking key activities, etc.  Identifies information needs and gathers data by visiting project sites, meeting with individual Project Officers, and attending project review committees and portfolio review meetings.  Regularly reviews, analyses and evaluates project accounts to prepare reports and provide information relative to and exemplified by the following:
-          Mission spending patterns and the relative amount of support allocated to different program sectors;
-          Cash reconciliation;
-          Expenditure velocities of different project types;
-          Historical and projected pipeline trends;
-          Use of local currency versus US Dollars;
-          Time and budget limitations, which might impede project progress;
-          Delayed or moribund projects or activities;
-          Financial backwaters, monies set aside but no longer needed;
-          Excessive or delinquent advances to organizations and individuals.
3.         Based on accounting expertise and profound knowledge of USAID activities and regulations:
-          Reviews and clears complex committing documents such as Invitations for Bid, Implementation Letters (ILs), MAARD's, Financial Requests (FR), etc. for USAID/Serbia and some MERP countries.
-          Reviews payment terms for completeness and pays special attention in reviewing advance provisions, if any, to insure their propriety.
-          Since ILs that commit funds have no set format, insures that all essential elements of a contract are included and may participate in drafting the financial sections of ILs.
-          Follow-up and take actions on outstanding reconciliation items and advances until cleared and/or liquidated.
-          Provides guidance to project officers in preparing and completing accruals, 1311 reviews and the de-obligation/re-obligation processes.
-          Coordinates and processes contract and grant close-outs with Contract and Agreement Officers.
-          On a regular basis, provides guidance and assists Project Officers in determining the appropriate documents and formats for any type of proposed procurement transactions.
B.  AD HOC PROJECT ACCOUNTING RESPONSIBILITY
In response to requests from AID/W, Project Officers, GOS officials or other sources (e.g. GAO or Congressional Committees), analyses and evaluates specific accounting aspects to:
-          Verify the consistency and suitability of computerized financial systems, developed by AID/W or other sources, for generating the appropriate financial data required;
-          Develop, refine and revise ancillary reporting systems involving Quarterly Advances and other project accounting aspects;
-          Recommend the inclusion of useful accounting features/criteria in proposed revisions to USAID worldwide accounting system;
-          Produce special project accounting reports to assist Project Officers in monitoring budgetary needs of projects.
C.  MISCELLANEOUS PROJECT ACCOUNTING SUPPORT ACTIVITIES
Performs various accounting support duties including, but not limited to, the following:
-          Provides guidance and assistance and supervises one accounting technician to spot check his/her work for accuracy and assure timeliness;
-          Provides guidance and assistance and trains accounting and project personnel on regulations and procedures of USAID accounting systems, and the manual systems and procedures supporting and controlling the automated system;
-          Keeps abreast of new computer programs with accounting or project management applications and evaluates their effect on current systems and procedures.
QUALIFICATION REQUIREMENTS:
Education:     A Bachelor's degree in accounting or its equivalent is required.  Advanced studies/training in accounting/auditing/business administration and automated accounting systems is highly desirable.
Prior Work Experience:       Four to six years of progressively responsible accounting and/or auditing experience, preferably with a private sector/western firm is required.  USAID experience involving accounting and budgeting duties is highly desirable.
Knowledge:    A thorough knowledge and understanding of professional accounting principles, theories, practices and terminology is required.  Complete familiarity with USAID accounting policy, and procedural and reporting requirements. General familiarity with other relevant USG (GAO, OMB, and Treasury) policies and regulations; contracting regulations; and USAID accounting systems procedures, requirements and conventions.
Skills and abilities:     Demonstrated analytical, supervisory and decision-making abilities and skills to effectively carry out assigned duties.  The ability to understand the capabilities and limitations of USAID accounting system and to provide effective advice to Project Officers and other concerned individuals.  Initiative and resourcefulness to identify and evaluate accounting policies and practices requiring correction and/or modification, and to formulate effective recommendations. Excellent interpersonal skills to effectively communicate with non-accounting personnel and to explain requirements, practices, policies and potentials.
Language proficiency: Comprehensive written and oral English (Level IV fluency), and Serbian language (Level V) skills are required.
Please note:  Candidates may be tested during the interview process.
ADDITIONAL SELECTION CRITERIA:
1.      Management will consider nepotism/conflict of interest, budget, and residency status in determining successful candidacy.
2.      Current employees serving a probationary period are not eligible to apply.
3.      Current Ordinarily Resident employees with an Overall Summary Rating of Needs Improvement or Unsatisfactory on their most recent Employee Performance Report are not eligible to apply.
4.      Currently employed U.S. Citizen EFMs who hold a Family Member Appointment (FMA) are ineligible to apply for advertised positions within the first 90 calendar days of their employment.
5.      Currently employed NORs hired under a Personal Services Agreement (PSA) are ineligible to apply for advertised positions within the first 90 calendar days of their employment unless currently hired into a position with a When Actually Employed (WAE) work schedule.
Successful candidate must be able to obtain an appropriate security clearance required for the position.
HOW TO APPLY
Interested applicants for this position must submit all the required documents listed down below enclosed with a cover letter addressing all the vacancy announcement requirements/selection criteria respectively. Otherwise, the application will be considered incomplete and shall not be taken into consideration.
a)         Cover letter;
b)         Application for Federal Employment OF-612;
c)         A detailed current resume or curriculum vitae providing a mailing address and a daytime telephone number; plus
d)         Copies of any other documentation (e.g., essays, certificates, awards, and copies of degrees earned which do not have to be translated) that addresses the minimum requirements of the position as listed above;
e)         Provide the USAID HR Office with at least three references quoting their telephone numbers and emails;
f)         Copies of valid Serbia residence and work permits for Non-Serbian and American citizens, which are in compliance with host government laws and regulations (if applicable).
Application for Federal Employment OF-612:  http://www.usaid.gov/sites/default/files/OF612.pdf.
Note: DO NOT enclose the original documents to your application, as they will not be returned.
Application language is English.
The above required documentation should be submitted to the USAID, American Embassy Belgrade, Blv. Kneza Aleksandra Karadjordjevica 92, 11000 Belgrade or by e-mail: Belgrade-jobs@usaid.gov  not later than COB April 28, 2016.  The subject line of your email must read:  USAID Accountant Position.
POINT OF CONTACT      
Telephone: 011-706-4222
Fax:            011- 361-8267
CLOSING DATE FOR THIS POSITION: Close of Business, April 28, 2016
ONLY SHORT-LISTED CANDIDATES WILL BE CONTACTED.
The U.S. Mission in Serbia provides equal opportunity and fair and equitable treatment in employment to all people without regard to race, color, religion, sex, national origin, age, disability, political affiliation, marital status, or sexual orientation.  The Department of State also strives to achieve equal employment opportunity in all personnel operations through continuing diversity enhancement programs.
The EEO complaint procedure is not available to individuals who believe they have been denied equal opportunity based upon marital status or political affiliation.  Individuals with such complaints should avail themselves of the appropriate grievance procedures, remedies for prohibited personnel practices, and/or courts for relief.
Date
Thursday, April 14, 2016 - 10:30am