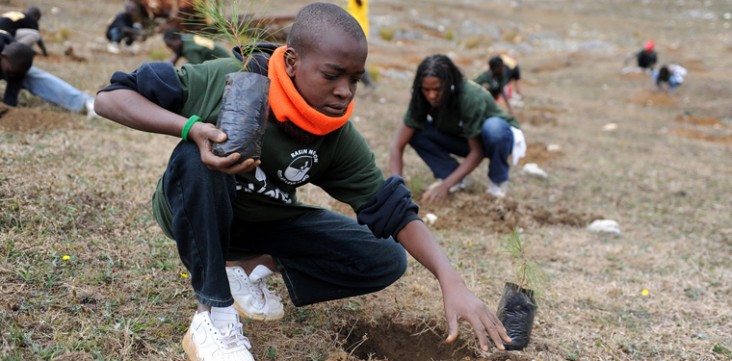 Photo Credit: Kendra Helmer, USAID
Partnerships with non-governmental organizations help deliver services, enrich democratic processes, and meet constituent needs in the areas where USAID works.
Non-governmental organizations (NGOs) are critical change agents in promoting economic growth, human rights and social progress. USAID partners with NGOs to deliver assistance across all regions and sectors in which we work and to promote inclusive economic growth, strengthen health and education at the community level, support civil society in democratic reforms and assist countries recovering from disasters.
We seek to mobilize the expertise, capacity and knowledge of NGOs in a wide variety of ways to achieve our development objectives, contribute to host government and national priorities, and advance community development. We work with international and local NGOs and their networks to support in-country programs and strengthen their capacity to achieve their missions.
Among the types of NGOs that the Agency partners with are:
Cooperative Organizations
USAID supports NGOs in their efforts to build cooperative organizations that collectively contribute to development through the Cooperative Development Program (CDP). We also support NGOs that mobilize volunteers and technical experts such as through the Farmer-to-Farmer Program.
Foundations
USAID partners with private philanthropic foundations to share networks, expertise and innovation in undertaking challenges that no single organization can solve on its own. We work with a range of U.S. and international foundations on innovative programming in areas from entrepreneurship to agriculture, and from education to gender and women's issues.
Local and Regional Organizations
We work with local organizations in developing countries to strengthen their capacity, build effective and long-term partnerships, and reduce the need for foreign aid over time. NGOs outside the United States may work directly with USAID missions or build their capacity to manage and administer resources and programs through the localworks program. Additionally, we support programs that improve the legal, fiscal, and political environment for NGOs to protect and promote civil society and civic participation.
U.S. and International Organizations
USAID works with U.S. and international organizations – including United Nations organizations, presidentially designated Public International Organizations (PIOs), faith-based organizations and other long-standing implementing partners – to mobilize and leverage resources and expertise that sustain humanitarian and foreign assistance efforts.
A sample of the work we have done with NGOs includes:
An NGO received a grant from Development Innovation Ventures (DIV) to use fingerprint technology to make sure that tuberculosis patients receive life-saving treatment in India and Cambodia.
In Namibia, USAID's Civil Society Development Program works to improve the managerial and advocacy capabilities of NGOs in the country's 13 regions, helping to deepen the roots of democracy.
USAID has partnered with a large foundation to identify and co-invest in high-impact social entrepreneurs who will scale innovative business models in areas such as education, water and food security.
In Nicaragua, USAID partnered with a local NGO to engage men and women in addressing the country's high rate of sexual abuse. Through USAID's support, the NGO reached more than 80 communities and provided services to close to 1,000 women affected by gender-based violence.
Following recovery efforts after the 2010 earthquake, USAID has been working through local, international, and U.S. NGOs to strengthen Haiti's economy, build the capacity of Haitian institutions, improve democratic processes and the rule of law, and raise living standards to support long-term development and stability.
In Afghanistan, a local organization funded through the Cooperative Development Program developed an approach to thrift cooperatives to expand access to credit and savings products.
Please contact us for more information.