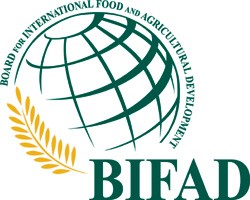 The Board for International Food and Agricultural Development (BIFAD) advises USAID on agriculture and higher education issues pertinent to food insecurity in developing countries. The President appoints members, who primarily represent the academic community. BIFAD was established by Title XII of the Foreign Assistance Act. The Board and Title XII recognize the critical role of U.S. land-grant institutions in agricultural development, domestically and abroad, and support their representation in USAID development programs.
Brady J. Deaton, BIFAD Chair & 

Chancellor Emeritus of University of Missouri

Pamela K. Anderson, Director General Emeritus, International Potato Center
James M. Ash, Food & Agribusiness Group Leader, Husch Blackwell LLP
Waded Cruzado, President, Montana State University
Gebisa Ejeta, Distinguished Professor, Purdue University
Cary Fowler, Former Executive Director, Global Crop Diversity Trust
Harold L. Martin, Sr., Chancellor, North Carolina A&T State University
For questions, please contact the Designated Federal Officer for BIFAD, Clara Cohen, at ccohen@usaid.gov or 202-712-0119.
Side Event at the 2017 World Food Prize
"Building an Evidence Base for Resilience Programming under the USG Global Food Security Strategy:  Bridging the Gap Between Humanitarian and Development Assistance"
The Board for International Food and Agricultural Development is holding a side event on October 17, 2017 at the World Food Prize in Des Moines, Iowa.  The event will include the announcement of the BIFAD Prize for Scientific Excellence, an update from USAID's Bureau for Food Security, an overview of the impetus and rationale for elevating resilience in the Global Food Security Strategy, a progress update by USAID on resilience in the face of the current drought in the Horn of Africa, and an expert panel on the emerging evidence base on resilience. 
The panel will discuss state-of-the-art approaches to resilience measurement, as well as what the evidence tells us about sources of resilience that enable households and communities to maintain their food security in the face of recurrent shocks such as drought and—more broadly—to sustainably escape and remain out of poverty in the face of complex risks. Featuring:
Greg Collins, Director, Center for Resilience, USAID
Mark Constas, Professor, Cornell University, Chair of the Working Group on Resilience Measurement
Tim Frankenberger, President and Co-Founder,  TANGO International 
Nancy Mock, Associate Professor, School of Public Health and Tropical Medicine, Tulane University 
Jon Kurtz, Senior Director of Research and Learning, Mercy Corps 
More information, including a detailed agenda and registration information, can be found on the BIFAD landing page at http://www.aplu.org/projects-and-initiatives/international-programs/bifad/bifad-meetings.html.
Fall 2017 Public Meeting: Celebrating the Global Food Security Research Strategy
"The U.S. Government's Global Food Security Research Strategy: From Upstream Research to Development Impact"
The Board for International Food and Agricultural Development (BIFAD) held a public meeting on September 12, 2017, at the National Press Club in Washington, DC. The purpose of the meeting was to launch the new U.S. Government's Global Food Security Research Strategy and to highlight U.S. Government, university, international agricultural research center, and private sector collaboration and synergy on research to end global hunger. 
The meeting included an update on the implementation of the Global Food Security Act and a summary of the new U.S. Government's Global Food Security Research Strategy. The announcement was followed by sessions on Cutting-Edge Science for Development, Practical Applications of Research Results, and Applying Research to Emerging Threats. An interactive science expo, hosted by the 24 U.S. university-led Feed the Future Innovation Labs, was held between the morning and afternoon sessions. The event concluded with two panel discussions on Federal and State Investments in Agricultural Research and Leveraging Private Sector Innovation. A public comment session was held from 4:00 to 4:30 pm. The agenda can be found here. 
Spring 2017 Public Meeting: Online through AgExchange
"Aligning Research Investments to the Global Food Security Strategy: A Three-Day AgExchange on Nutrition, Resilience and Agriculture-Led Economic Growth"
The Board for International Food and Agricultural Development (BIFAD) and USAID's Bureau for Food Security hosted an online public meeting April 18-20, to help inform the alignment of relevant U.S. government research investments with the Global Food Security Act enacted by the U.S. Congress in 2016.  The AgExchange provided an opportunity for the wider food security community, and particularly those interested in research, to share their perspectives through a series of on-line facilitated discussions on - Criteria for Focusing Relevant U.S. Government Research Investments, Research on Nutrition, Research on Agriculture-led Economic Growth, and Research on Resilience. Research partners from USDA, U.S. Universities, the CGIAR Centers as well as USAID facilitated the online discussions. 
The event kicked off with a webinar on Tuesday, April 18, at 9:00 am EDT, opened by Dr. Brady Deaton, BIFAD Chair and Chancellor Emeritus of the University of Missouri, and featured remarks by Dr. Ann Bartuska, Acting Chief Scientist and Under Secretary, Research, Education, and Economics Mission Area, U.S. Department of Agriculture; Dr. Saharah Moon Chapotin, Deputy Assistant to the Administrator, Bureau for Food Security, USAID; and Dr. Robert Bertram, Chief Scientist, Bureau for Food Security, USAID. To conclude the 3 day event, BIFAD along with AgExchange moderators provided key takeaways and summary remarks during a live audio wrap-up session on, Thursday, April 20th at 3:30 pm EDT. At 5:00 pm EDT the meeting concluded but the discussion threads stayed open through COB Friday, April 21st for any final comments. The minutes from this meeting can be found on the BIFAD documents page.