Home
» A Pre-proposal Competitive Economy Program Conference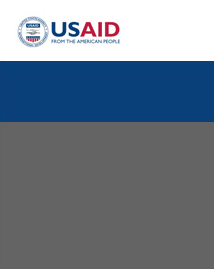 (891.33 Kb) RFP SOL-121-17-000007
To Whom It May Concern:
Please be advised that USAID will hold a pre-proposal Competitive Economy Program (CEP) conference
USAID will hold a pre-proposal conference for potential applicants to discuss the process and answer questions on the Competitive Economy Program, formerly Trade and Competitiveness (TAC) Activity. The pre-proposal conference will be held on March 27, 2017 at 09:30 – 15:00, Kyiv local time, in Kyiv, Ukraine at the following address: Fairmont Grand Hotel Kyiv, 1 Naberezhno-Khreshchatytska Street, Kyiv, Ukraine. 
The purpose of the Competitive Economy Program (CEP) is to encourage startup businesses and small and medium sized enterprises (SMEs), increase domestic market competition, and support the competitiveness of Ukrainian firms in international markets.
We invite interested parties to participate in the conference. Mission Director Susan Fritz and USAID technical offices representatives will speak at the conference, which will include a detailed presentation of the new initiative and a question and answer session.
It is recommended to arrive at least 15-30 minutes before the beginning of the event.
Please follow this link to see the full bid announcement: ​https://www.fbo.gov/index?s=opportunity&mode=form&tab=core&id=cd2e02f61b63890933baa517a25ca474&_cview=0
Date
Monday, March 20, 2017 - 3:45am